When we bought our home a year ago I imagined living in it forever. I believed everything we could ever want could be added, updated and bedazzled in this house. Sadly, life intervened. The mister got a great new job on the other side of Denver and so, we are leaving our first home.
Almost every room has a Pinterest project or two so I thought I'd share my home with you – with links to the tutorials.
Exterior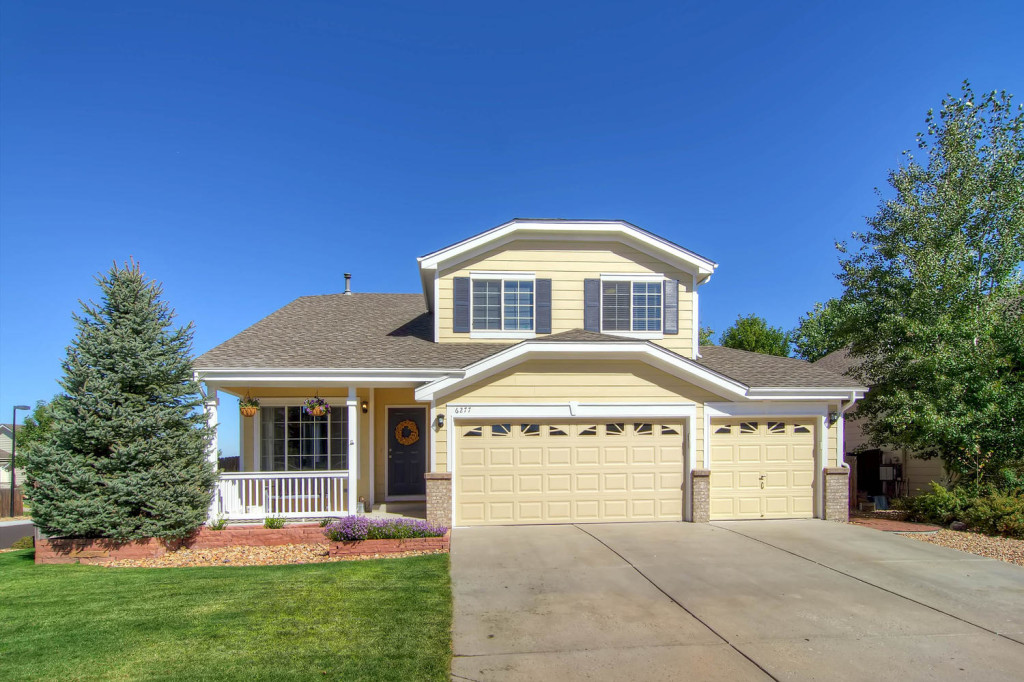 The trim on our house was originally an awful shade of brown. One of our neighbors called it the poop and pee house. The new color is BM Baby Seal Black – it's actually an odd blue-purple on our south facing house.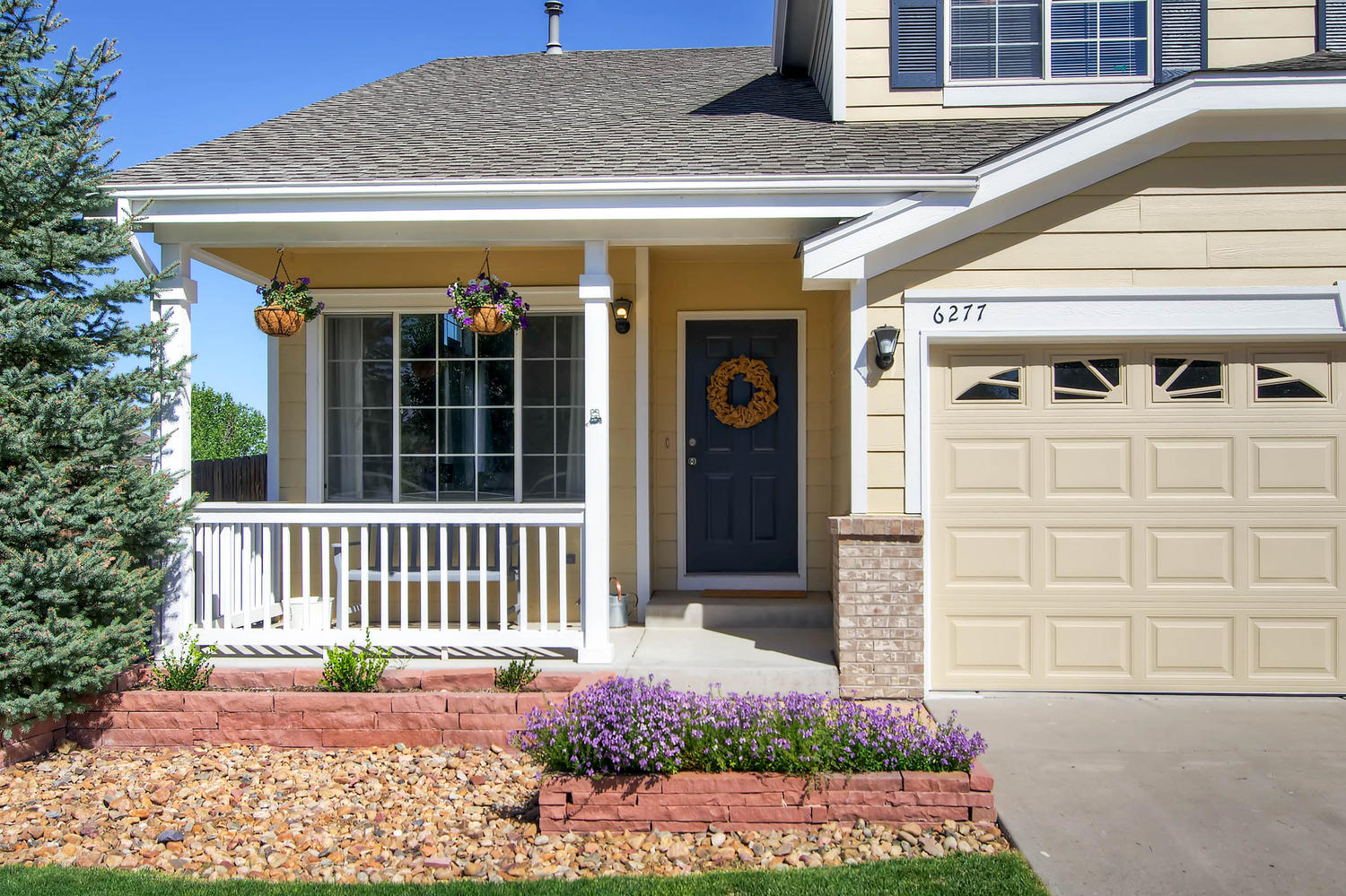 We pulled up the fancy weeds in the planters and replaced them with bluebell flowers and dogwood bushes. The wreath was a ladies night project. It's looks pretty good considering the two big bottles of moscato we shared while crafting.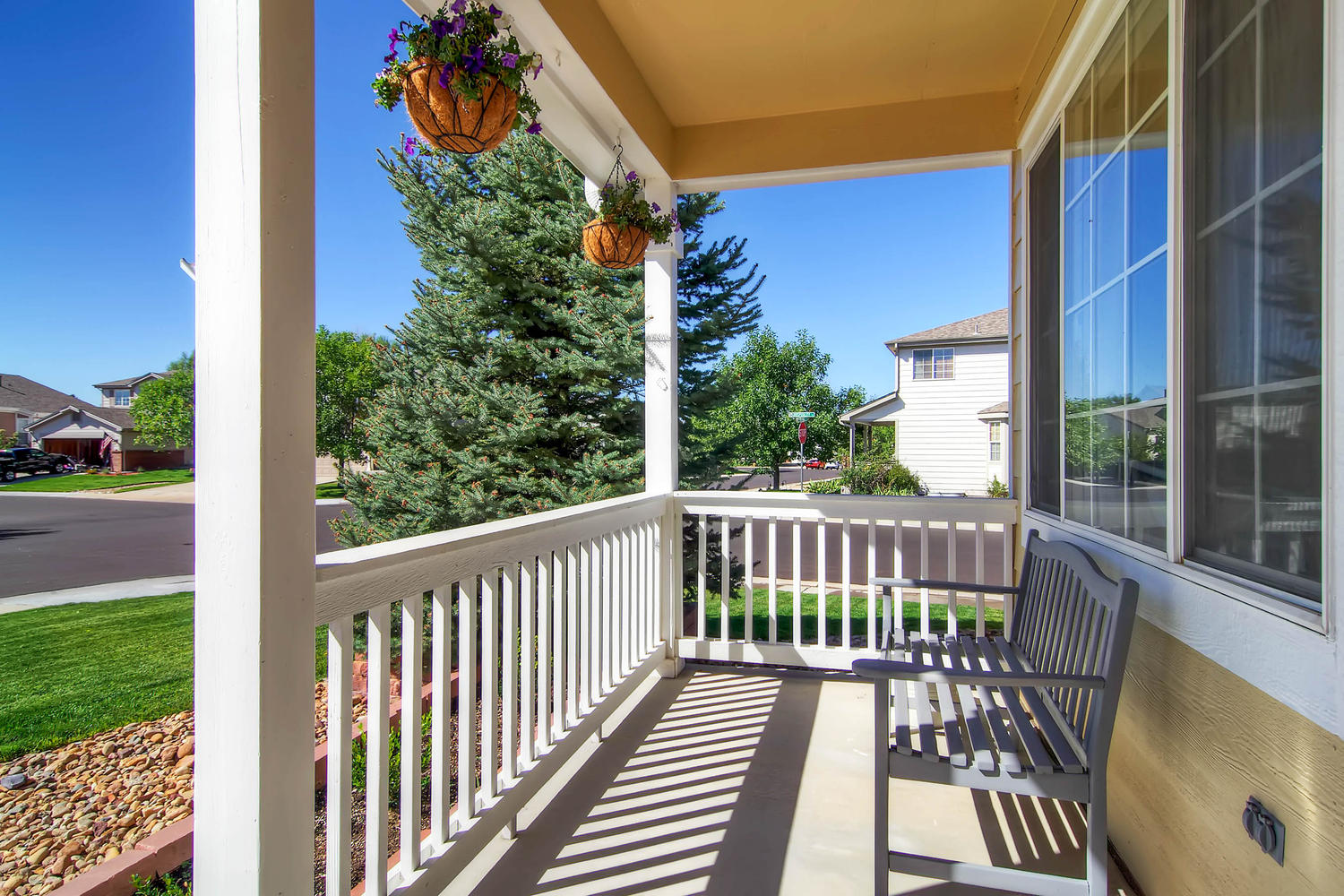 I found this bench in pretty bad condition (ok, it was in the trash). It took me over a year to remove the avocado paint – mostly because I was lazy. I replaced the slats on the seat and used my boyfriend, the Graco paint sprayer. The paint is a 75/25 combination of BEHR classic silver and the BM Baby Seal Black.
Just inside is our front room. It's a HUGE impractical space but one of my favorite rooms.
It's a long and narrow layout. I read somewhere that rooms need clear definition; so, I divided it into two spaces – a study and a sitting room.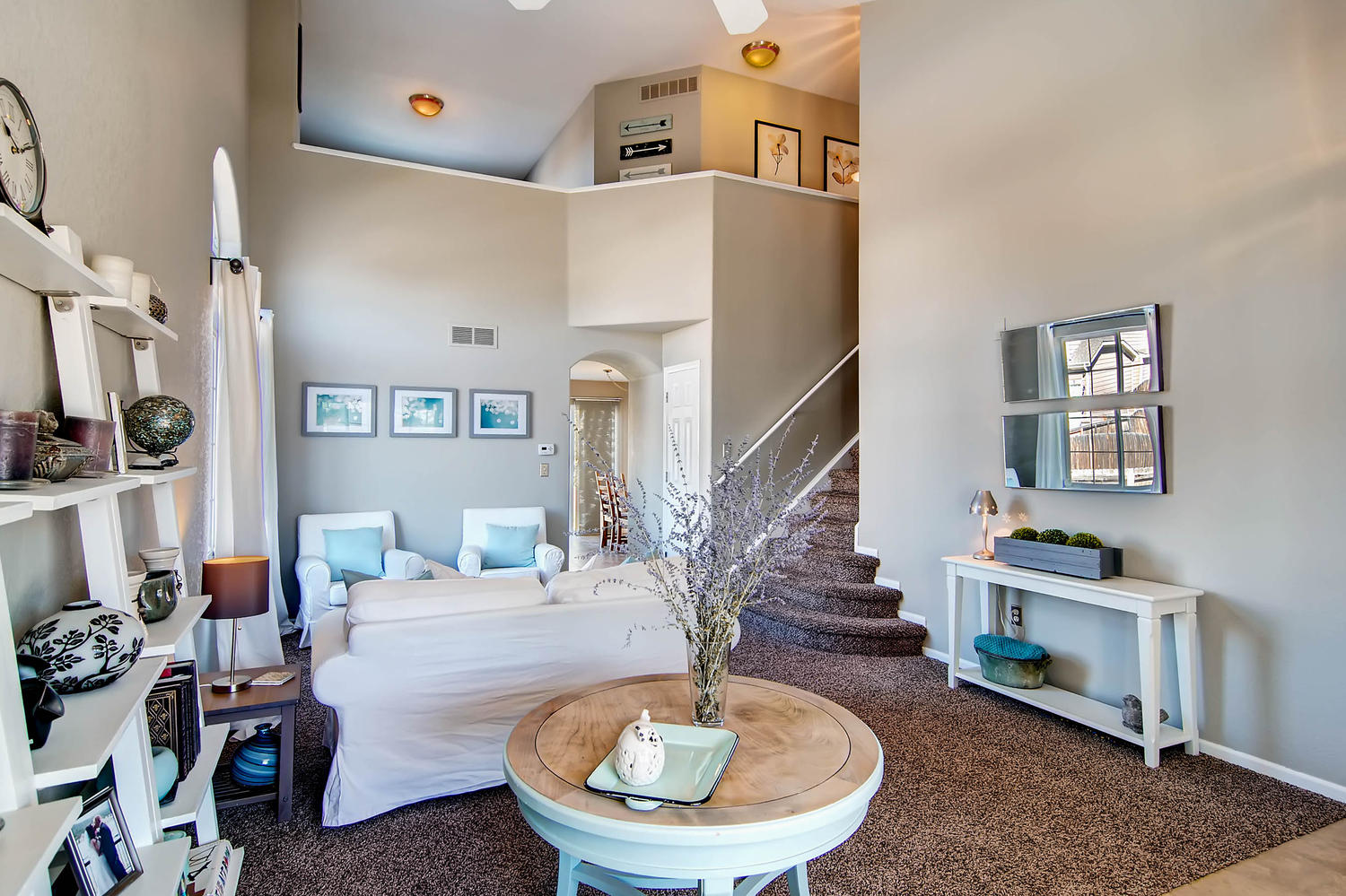 The planter on the table is from Home Depot. I can't remember the name of the paint but it's BM. I love them! They are a cheap and easy way to update your decor. I have three of them in different colors throughout the house. The mirrors are from Target. I got them on clearance for like $5.
I painted the leaning bookshelves and entry table with a custom BM color. It was color matched to our coffee table (in another room) and it's used throughout the house. It's truly the best white ever. If you are interested in the formula let me know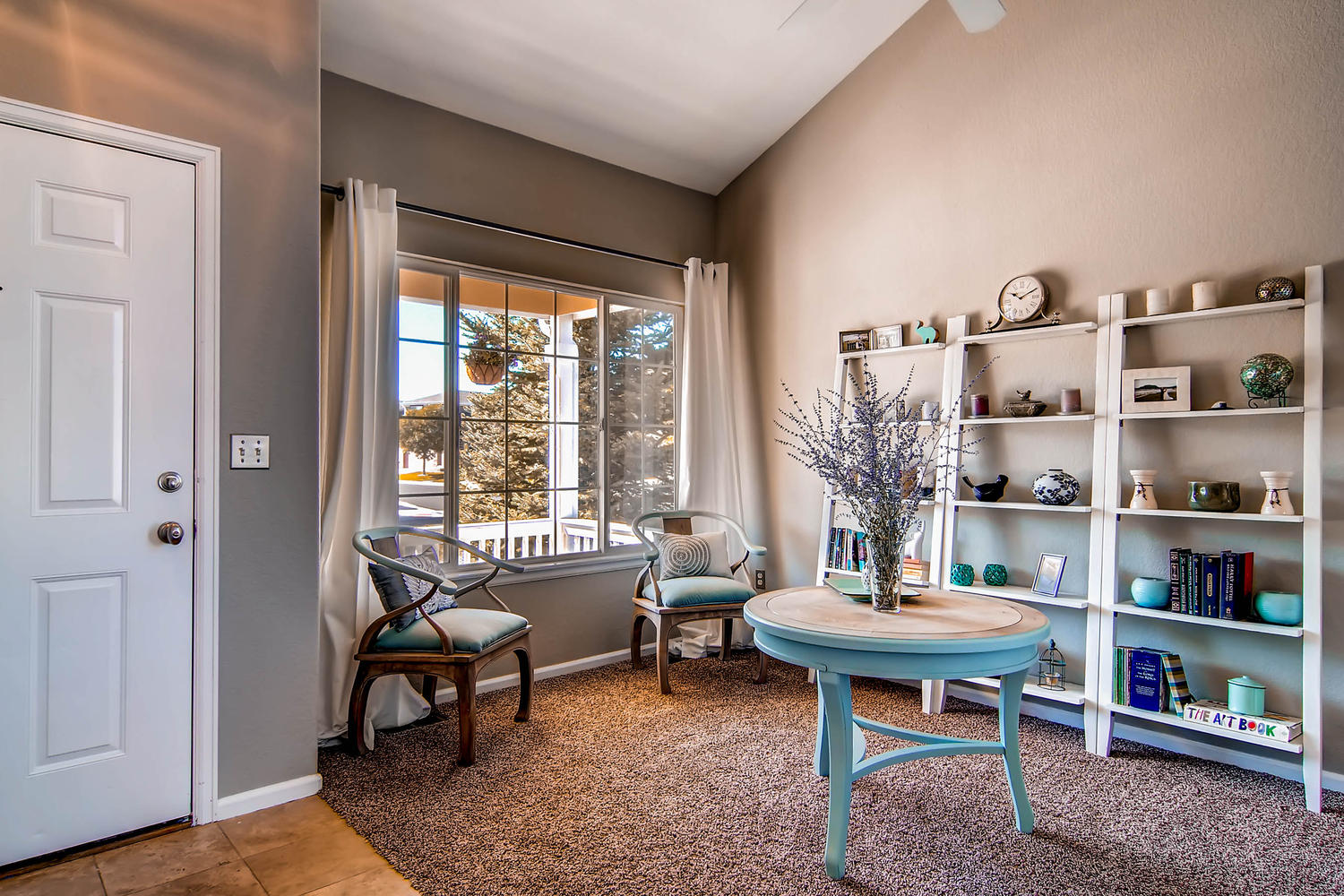 The stain is Minwax Weathered Oak and the paint color is a mix of about 6 colors. Primarily, BEHR Smokey Slate. I would paint everything in my house this color if I could. The chairs were another Varage Sale purchase. I reupholstered the chairs with fabric I found on clearance at Joanns and used the same paint and stain as the round table. The pillows are from Etsy – They are pretty but did not hold up very well. Both have since been retired.
I even searched pinterest for tips on how to arrange stuff on a bookshelf.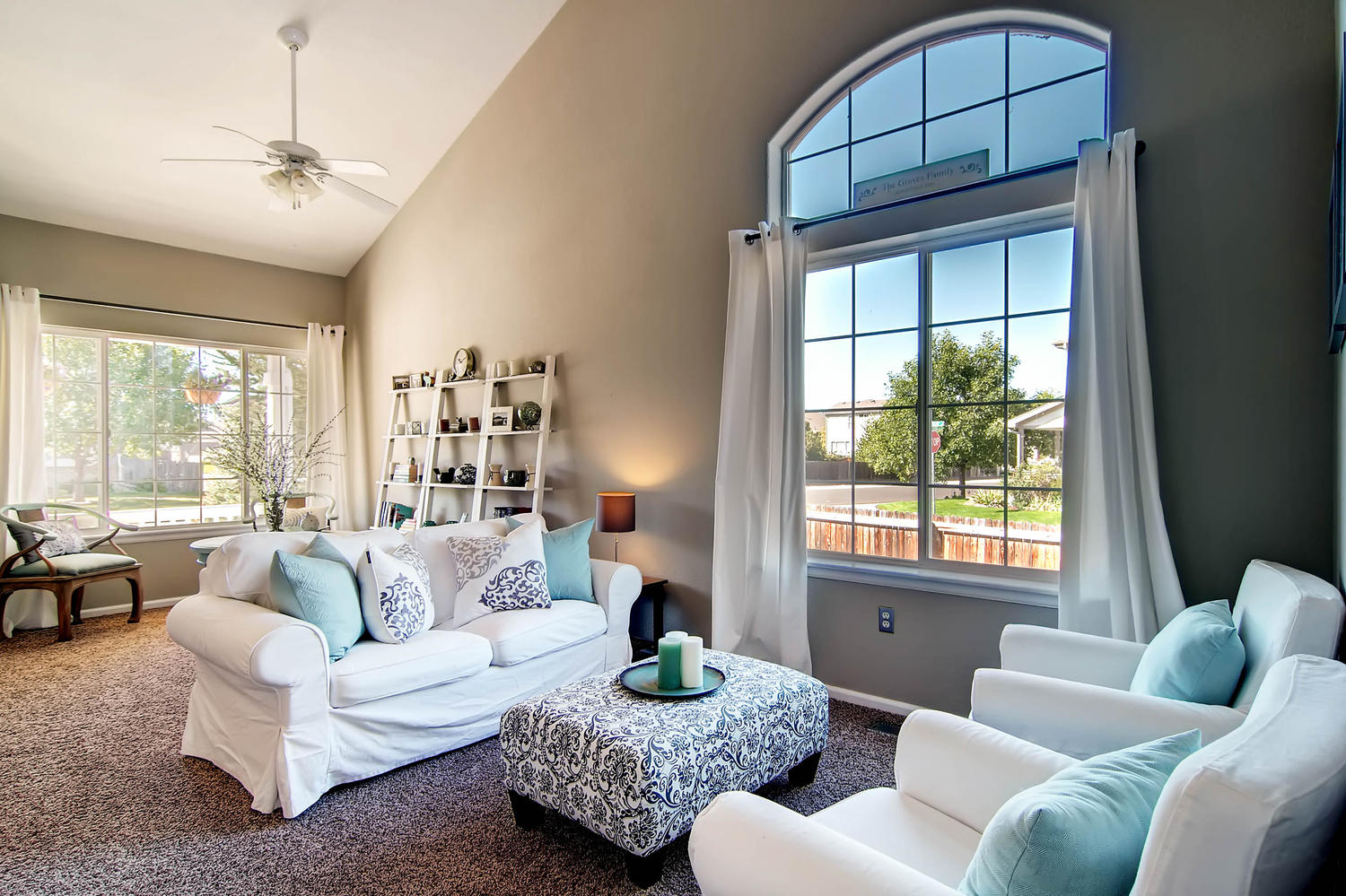 According to the floor plan this nook is our dining room. But I made it into a sitting room. The curtains are from Ikea. I searched for tips on hanging them. Sitting in the window is a family established sign. Inspired by this tutorial (with a few changes).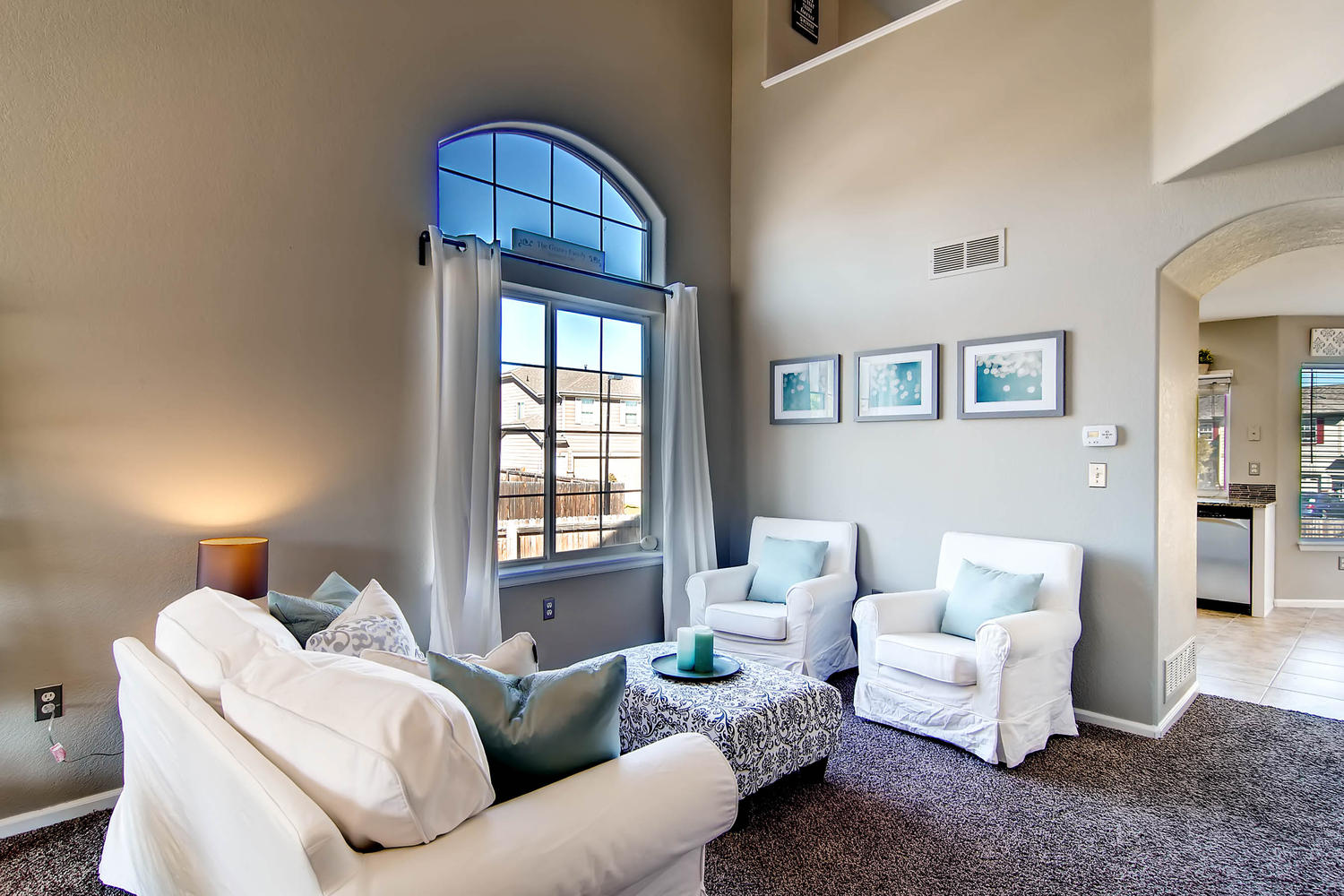 The ottoman was from a old living room set – I reupholstered it with tips from this tutorial and fabric from Hobby Lobby. The couch and chairs are from Ikea. (Yes, I got them on craigslist). The photography art (purchased from Etsy) is a extreme close up of the sun reflecting off the ocean.
Before Pics