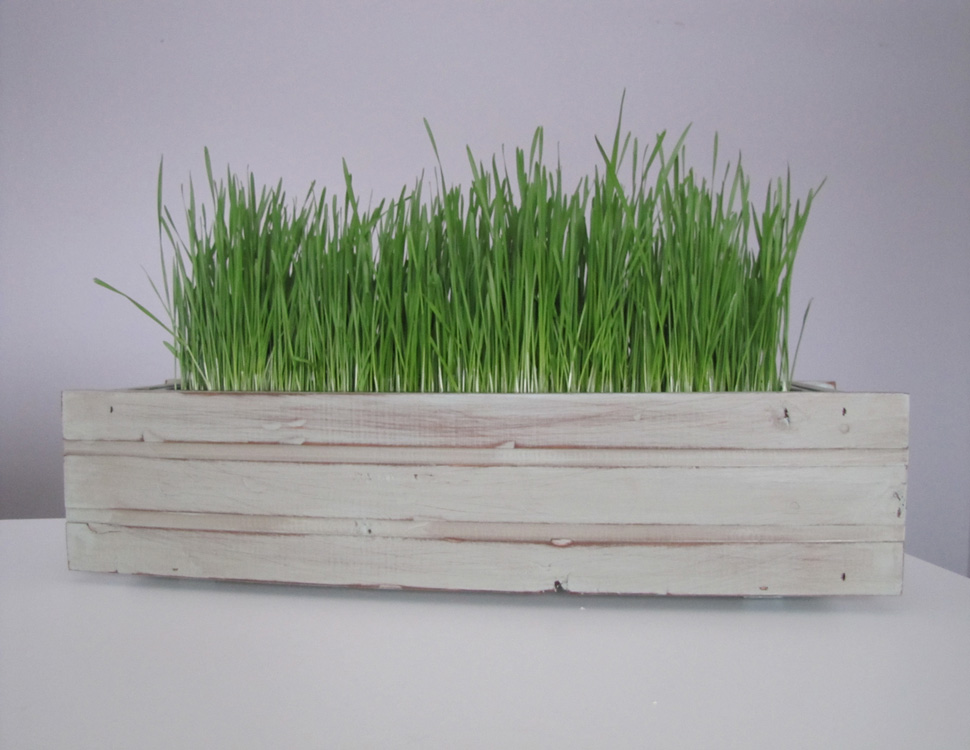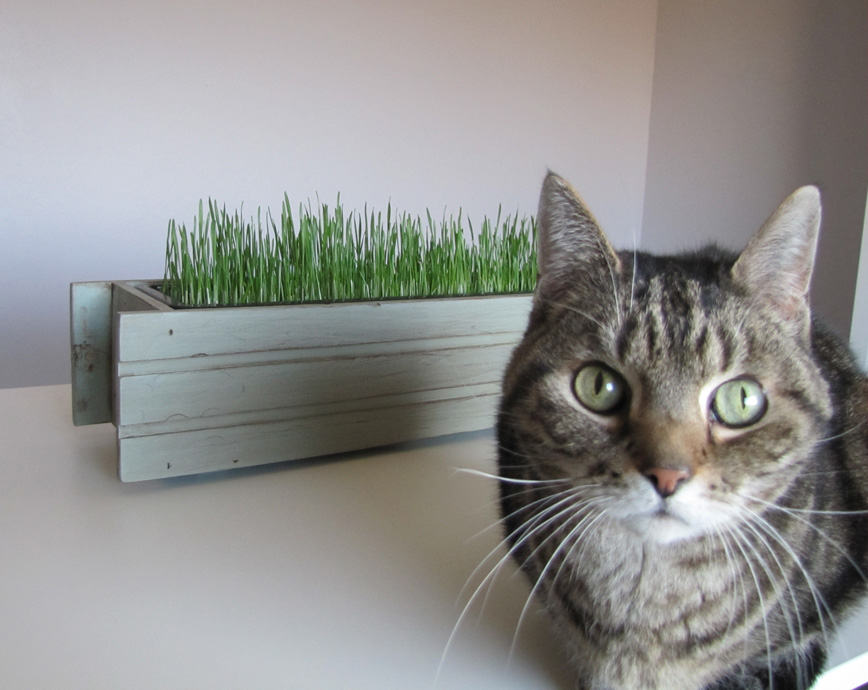 My cat Murphy eats every living plant that comes into the house and then promptly vomits it up. When I heard that it was possible to grow your own cat grass and that it's easier to for a cat to digest, I knew this was just the project for a girl like me and a cat like Murphy. First I had to make the planter fancy. The entire process takes about a week.
Cat grass is made from hard organic wheat seeds, I purchased mine from Amazon.com. The smallest quantity available was 5 pounds but it was only 12 dollars. I only used about 1 1/2 cups of pre sprouted seads for this project so it's going to last forever (you need enough seeds to cover the planter).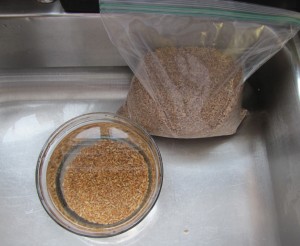 First, you need to pre-sprout the seeds. To do this you need to rinse the seeds in cool water. Drain and repeat every 12 hours until the seeds sprout. You know they have sprouted when they start to look a bit maggoty (read – disgusting).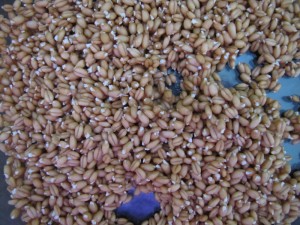 Plant the seeds.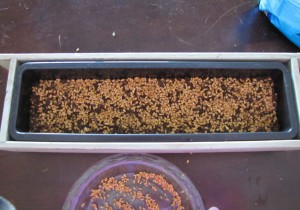 Watch seeds grow.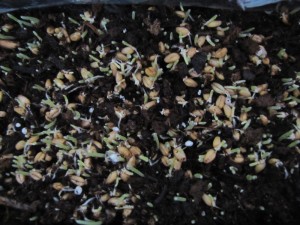 Cat sniffs grass. (day three)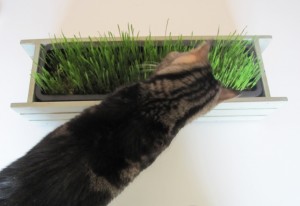 Cat eats grass. (end of week 1)